Energy Audit and Energy Assessment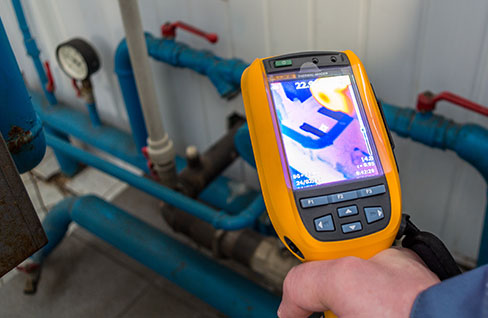 The term Energy Audit is an established term within the industry. It is widely used and understood by many.  However, we have chosen to use the terms Energy Audit and Energy Assessment interchangeably. Also in popular use are the terms Energy Analysis, Energy Survey, Energy Evaluation, and others.
Trinity Energy Innovations performs Energy Audits, or Energy Assessments, for commercial and industrial buildings such as Office Buildings or Multi-residential Condominiums. Depending on the locale, there may be utility incentives to defray the cost of the audit which Trinity will complete the procurement on behalf of the client. Not all energy audits are the same, and it is helpful to understand the various levels of audits that are performed.
Trinity Energy Innovations offers a competitive and innovative audit approach supported by in-depth processes, state of the art analysis tools and an inclusive environment for input from the client's team.
An energy audit is a systematic approach to problem solving and decision making. The primary goals of an energy audit are to qualify and quantify how the building energy systems are performing now, how that performance can be improved, and what will be the outcomes of those improvements for the Owner in financial and non-financial terms.
According with American Society of Heating, Refrigerating and Air-conditioning Engineers (ASHRAE) the Energy Assessments are classified into the following three levels of effort:
Level 1 – Walk-Through Analysis
Level 2 – Energy Survey Analysis
Level 3 – Detailed Analysis of Capital Intensive Modifications
In Addition, there is a Preliminary Energy-Use Analysis (PEA), which is a prerequisite for any audit, and there are Targeted Assessments, which do not have a strictly defined level of effort but may be useful or necessary for some situations.
Preliminary Energy-Use Analysis (PEA)
The PEA precedes an audit of the building. During the PEA the analyst analyses the historic utility use, peak demand, and cost; develops the Energy Cost Index (ECI) of the building (expressed in dollars per floor area per year); and develops the Energy Utilization Index (EUI) of the building (expressed in kBtu/ft2 [Mj/m2] per year).  The analyst then compares the building EUI to similar buildings' EUIs to assess the potential for improved energy performance and to determine whether further engineering study and analysis are likely to produce significant energy savings.
Target Assessments
A target audit is an investigation with a limited scope, typically a single energy-using system, central plant, or area of the building.  Some examples include lighting-only, chiller replacements, HVAC systems control assessments, and performance retrofits.
A targeted audit will identify and provide savings and cost analyses fro retrofits and control strategy improvements for the systems of interest.  The level of effort may be tailored to the needs of the facility.  Targeted assessments rely on measurements, data logging, and trend data to provide a check on the energy use estimates in the base case.
Level 1 – Walk-Through Analysis
In Level 1 the building's energy cost and efficiency are assessed by analyzing energy bills, compiled in the PEA, and conducting a brief on-site survey of the building.  A Level 1 Energy Assessment will identify low-cost/no-cost measures for improving energy efficiency and provide a listing of potential capital improvements that merit further consideration. Because calculations at this level are minimal, savings and costs are approximate.
Level 2 – Energy Survey Analysis
A Level 2 audit involves a more detailed building survey, including energy consumption and peak demand analysis. A breakdown of energy end-uses within the building is developed.   This level of energy assessment will identify and provide the savings and cost analyses of all practical Energy Efficiency Measures (EEMs) that meet the owner's /operator's constrains and economic criteria, along with proposed changes to Operation and Maintenance (O&M) procedures.
Level 3 – Detailed Analysis of Capital Intensive Modifications
The third Level of engineering analysis focuses on potential capita-intensive projects identified during Level 2 analysis. It requires more detailed field data gathering as well as more rigorous engineering and economic analysis, often including modeling (simulation) of the annual energy performance of the building and vendor pricing.  It often goes beyond the economic analysis of a Level 2 audit and uses a comprehensive life-cycle cost analysis (LCCA) as a decision-making tool.
The engineering services performed and the reports provided after performing Level 1, 2, and 3 analyses are progressively more specific and complex.  The descriptions provided in Graphic below are intended for the work and deliverables required in each level to build upon the previous level.

1260 Journeys End Circle, #21
Newmarket Ontario
L3Y 8Z7
Newmarket 905.853.7155
Toronto 905.887.7359
Fax 905.853.2680