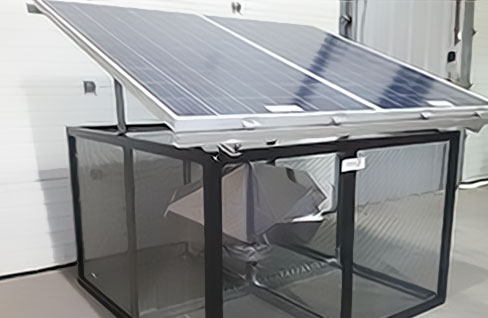 Electricity from wind energy is one of the fastest growing methods of electrical generation in the world.  The generation of electricity from wind power, reduces the amount of greenhouse gas that would otherwise enter the atmosphere from burning fossil fuels.
Kinetic energy from moving air is converted into electricity by wind turbines that are mounted in strategic locations of favourable weather patterns. Using wind energy reduces the environmental impact of generating electricity because it requires no fuel and does not produce pollution or greenhouse gases. Energy derived from wind can be used to power the needs locally, or tied into the main electric grid to power homes, businesses, and equipment in remote areas.
Trinity Energy Innovations is committed to a bright future for the environment by the reduction of greenhouse gases.  We have invested substantial time, energy and funds in pursuing our goal and the provision of wind energy to our clients. Trinity Energy Innovations is a significant shareholder,  licensed world wide provider and installer of Enerdynamic Systems Inc and Enerdynamic Hybrid Technologies Inc.
Trinity Energy Innovations Inc can provide you with your complete wind energy strategy and plan as well as custom design and manufacturing. We will carry your alternate energy project through from conception to completion.

1260 Journeys End Circle, #21
Newmarket Ontario
L3Y 8Z7
Newmarket 905.853.7155
Toronto 905.887.7359
Fax 905.853.2680