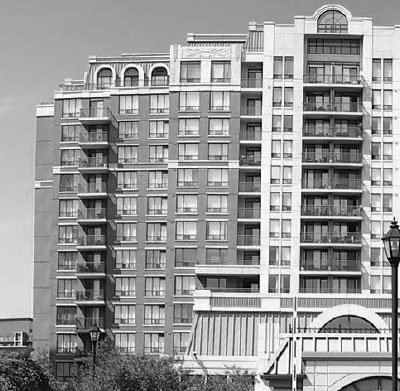 With over 30 years experience and training in the H.V.A.C. field, we are well qualified to offer a wide range of expertise that includes the following service, maintenance and installation of:
Air conditioning systems
Building Automation Systems
Roof-top Systems
Make-up Air Systems
Exhaust Systems
Variable Speed Drive
Radiant & Infrared Heating
Boilers
Ramp heating systems
Chillers
Circulation and Booster Pumps Systems
Power conditioning devices (KVAR® EC Distributor)
Gas Monitoring Systems (MSR Canadian Distributor)
Our mission is to be a leader in providing innovative, reliable, energy efficient equipment and solutions that exceed our client's expectations. We pride ourselves on delivering on time, under budget projects and services that extend clients asset value and adhere to the triple bottom line of environmental, economic and social stewardship.
Building Automation Control
The scopes of our projects are as varied as the services we provide. We have installed and serviced systems for various applications, such as office buildings, convention centers, highrise condominiums, factories and retail and commercial businesses. We offer competitive service rates and reduced rates for contract and bulk customers.
We are one of the thirty-four selected commercial contractors that make up the Lennox Commercial Alliance Dealers across Canada. "Choose Lennox Contractors for Service You Can Trust" "Contractors who sell and install Lennox commercial products lead the HVAC industry in service and experience. The best become members of the Lennox Commercial Alliance and our exceptional Lennox Commercial Service Alliance program." (Excerpt from Lennox website www.lennox.com)

Currently, we service and maintain approximately 120 high-rise buildings on contract throughout the GTA consisting of:
Approximately 700 boilers and hydronic air systems
135 makeup air units
40 pool systems
Heat/cool pumps
Chillers
Approximately 450 Rooftop Units
We Specialize in TURN-KEY HVAC Solutions:
Energy Management
Engineering
Design & Build
Building Automation Control
Project Management
Crane/Aerial Lifts
Trinity Energy Innovations Inc success over the last 25 years is attributed to our commitment of providing excellent HVAC services, our experience and our second to none team of technicians, plumbers, sheet metal workers, engineers and office staff.
We have believed and delivered in quality services
Brian Laval

, President

Throughout my career, I have proven my determination and dedication for success, and my success and accomplishments are result of a strong work ethic. I invite you to come explore the possibilities with us and assure satisfaction, as your success is our success.

Our primary goal is to optimize our client's energy profiles and deliver to them viable savings and returns. We have provided innovative and practical energy services with core objectives of reducing energy consumption, and ensuring adherence to the triple bottom line (Environmental Stewardship, Economic Sense, and Social Stewardship), while maintaining a fully client-inclusive platform.
Eric Laval

, E.I.T

I oversee all aspects of Aircon Mechanical Inc and Trinity Energy Innovations from operations and project delivery to finances and employment. My engineering practices along with over a decade of on the field practical experience has developed my skills & knowledge by which l ensure that all your goals and objectives will be achieved on your next project.

1260 Journeys End Circle, #21
Newmarket Ontario
L3Y 8Z7
Newmarket 905.853.7155
Toronto 905.887.7359
Fax 905.853.2680