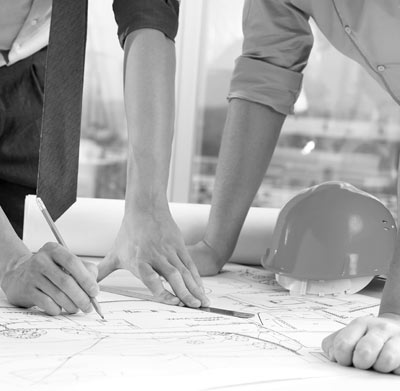 Join an exciting company and
make a difference in your future
Whether you're a seasoned professional or a recent graduate, at Trinity Energy Innovations Inc. you'll be working with the Canadian leader in the delivery of building management services and state of the art energy systems for our client's real estate portfolios. Combined with our related companies, we have over 120 years of experience and manage an impressive list of buildings of all types and sizes.
The benefits of joining Trinity Energy Innovations Inc. can include:
• Comprehensive Medical and Dental
• Life Insurance Coverage
• Disability Plans
• Vacation Entitlement
• Personal Responsibility Days
• Opportunity to work on multi-storey residential/ commercial/industrial and institutional.
• Annual Merit Review Process
• Competitive Pay
• RRSP
• Employee Recognition Program
• Ability to be exposed to other areas of the industry to expand your experience portfolio
Please send us your resume and tell us your dreams.
We can help you get there.
Job Requirements are:
Experience with Microsoft Word which include

Creating and editing headers and footers
Adjusting word formats
Creating table of contents
Inserting tables and charts
Experience with Microsoft Excel which includes

Formatting and editing cells and spreadsheets
Creating formulas
Creating graphs and charts

Capable of compiling data, producing written reports and presenting conclusions
Experience with reading and producing HVAC CAD Drawings
Basic understanding and identification of major HVAC equipment within a commercial building
Understanding and experience with both hydronic and air heat/cool systems
HVAC Journeyman and a 4th Year Apprentice
We are looking for a HVAC/R journeyman and a 4th year apprentice with experience in commercial/industrial service who is independently capable of servicing a wide variety of commercial and industrial equipment and accounts.
Job Requirements are:
Minimum of 5 years working as a commercial/industrial service technician.
Certificate of Qualification, 313A Refrigeration and Air Conditioning Systems Mechanic Ontario College of Trades
Certificate of Qualification, Gas Technician (G1) - Technical Standards and Safety Authority
Ozone Depletion Prevention Card (ODP) - Environmental Protection Act
Valid Driver's License
Good communications skills
Good analytical skills and attention to detail
Excellent customer service skills
Ability to work independently

1260 Journeys End Circle, #21
Newmarket Ontario
L3Y 8Z7
Newmarket 905.853.7155
Toronto 905.887.7359
Fax 905.853.2680