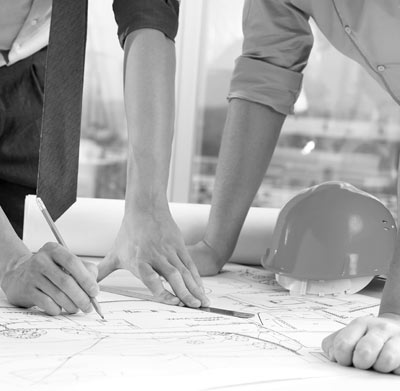 Join an exciting company and
make a difference in your future
Whether you're a seasoned professional or a recent graduate, at Trinity Energy Innovations Inc. you'll be working with the Canadian leader in the delivery of building management services and state of the art energy systems for our client's real estate portfolios. Combined with our related companies, we have over 120 years of experience and manage an impressive list of buildings of all types and sizes.
The benefits of joining Trinity Energy Innovations Inc. can include:
• Comprehensive Medical and Dental
• Life Insurance Coverage
• Disability Plans
• Vacation Entitlement
• Personal Responsibility Days
• Opportunity to work on multi-storey residential/ commercial/industrial and institutional.
• Annual Merit Review Process
• Competitive Pay
• RRSP
• Employee Recognition Program
• Ability to be exposed to other areas of the industry to expand your experience portfolio
Please send us your resume and tell us your dreams.
We can help you get there.
Building Automation Systems Integrator
Building Automation Systems (BAS) Integrator for Johnson Controls Facility Explorer
Trinity Energy Innovations Inc. specializes in turn-key solutions for a broad-spectrum of heating, ventilation, and air-conditioning (HVAC) systems throughout the Greater Toronto Area (GTA). We have installed and serviced systems for various high-rise buildings, office buildings, convention centres, factories, and retail properties.
Along with the mechanical installation, service, and maintenance we also offer our customers a fully functional Building Automation Systems solution.
Trinity Energy is looking to add a Certified Integrator of Johnson Controls Facility Explorer.
The job description would include the following:
Quoting new Building Automation Systems Installations, Services, Maintenances and Repairs
Completing on site Building Automation Systems Installations, Services, Maintenances and Repairs
Performing diagnostics, troubleshooting, and recommending and/or carrying-out corrective measures
Conducting periodic maintenance and calibration on system components
Designing and Programming
Commissioning
Dealing with customers and consultants on various projects
What We Have to Offer:
Competitive wages
100 % Company Paid Benefits
100 % Company paid RRSP
Requisite Education, Skills & Experience:
High School Diploma
Johnson Controls Facility Explorer or Metasys experience
Knowledge and expertise with HVAC Mechanical Systems
Exceptional interpersonal and written communication skills
Comfortable working independently as well as a team member
Good time management skills with the ability to handle a variety of BAS tasks
Computer literacy and familiarity with the Internet and Windows, Microsoft Outlook, Excel, and Word applications
Job Types: Full-time, Permanent
Salary: $40.00-$45.00 per hour
Benefits:
Dental care
Extended health care
Vision care
Schedule:
Ability to commute/relocate:
Greater Toronto Area, ON: reliably commute or plan to relocate before starting work (required)
Experience:
HVAC Mechanical Systems: 1 year (required)
Johnson Controls Facility Explorer/Metasys: 2 years (required)
similar/related BAS role: 5 years (required)
Work Location: In person
HVAC Journeyman and a 4th Year Apprentice
We are looking for a HVAC/R journeyman and a 4th year apprentice with experience in commercial/industrial service who is independently capable of servicing a wide variety of commercial and industrial equipment and accounts.
Job Requirements are:
Minimum of 5 years working as a commercial/industrial service technician.
Certificate of Qualification, 313A Refrigeration and Air Conditioning Systems Mechanic Ontario College of Trades
Certificate of Qualification, Gas Technician (G1) - Technical Standards and Safety Authority
Ozone Depletion Prevention Card (ODP) - Environmental Protection Act
Valid Driver's License
Good communications skills
Good analytical skills and attention to detail
Excellent customer service skills
Ability to work independently

1260 Journeys End Circle, #21
Newmarket Ontario
L3Y 8Z7
Newmarket 905.853.7155
Toronto 905.887.7359
Fax 905.853.2680