Building Automation Systems (BAS)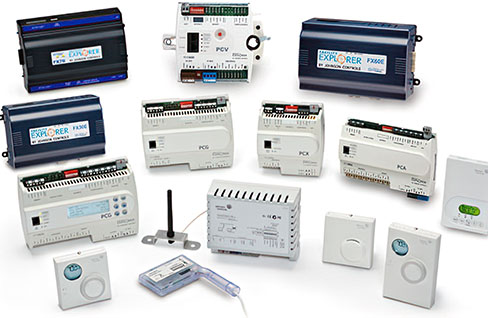 Building Automation Systems (BAS) are centralized, interlinked, networks of hardware and software, which monitor and control the environment in commercial, industrial, and institutional facilities. While managing various building systems, the automation system ensures the operational performance of the facility as well as the comfort and safety of building occupants. Trinity Energy Innovations is a service-oriented company founded on the basis of providing you with easy to use technology.  We offer you our expertise in developing both your lighting and mechanical control solutions. We stand behind our product and our work and deliver the following services to ensure your building works better for life:
Retrofit and Commissioning of Building Automation Systems
Programming and Engineering of Control Solutions
HVAC & Lighting Controls
Service Control Systems
Thermostat/Electronic Control Systems
Control Maintenance
General Telephone Support
A Building Energy Management System (BEMS) maximizes the operation of the Building to take advantage of favourable conditions such as, weather for free heating and free cooling or set back boilers circulators when no demand for heating is present. The BEMS also uses time of the day scheduling to turn back A/C, Heating and Hot Water Temperatures at times of lower demand such as, nights and weekends or others depending of the building usage. The possibility of achieving optimal efficiency is due to the ability of computers to more reliably and accurately control the equipment, more so than conventional Electromechanical Controls. A microprocessor based Building Energy Management System (BEMS) can accomplish the above explained control strategies with ease, while working in conjunction with other electronic controls such as, Variable Frequency Drives (VFD). Typically, such control systems are installed in new buildings or as part of a renovation where they replace an outdated control system. When talking about BAS the following terms are used to describe the control or automation of buildings:
Building management System (BMS), Building Energy Management System (BEMS) – other designations for "Building Automation System".  However, with similar implication.
Direct Digital Control (DDC) - describes the communication method used in modern devices (hardware and software). Collectively, DDC products control various building systems and form the automation system.
Controls - This term is appropriate in describing discrete devices that control particular pieces of equipment or processes
Energy Management System (EMS)—generally understood to be the same as a "Building Automation System" but may have special emphasis on energy metering/monitoring
Building automation begins with control of mechanical, electrical, and plumbing systems. For instance, the heating, ventilation, and air-conditioning (HVAC) system is almost always controlled, including control of its various pieces of equipment such as:
Chillers
Boilers
Air Handling Units (AHUs)
Roof-top Units (RTUs)
Fan Coil Units (FCUs)
Heat Pump Units (HPUs)
Variable Air Volume boxes (VAVs)
Lighting control is, likewise, low-hanging fruit for optimizing building performance.
Most of the Building Automation is behind the scenes as hardware devices mounted to equipment or hidden underfloor or in the ceiling. Some personalized control can be made available through thermostat-like devices. From a central management perspective, the BAS resides as software on an operator workstation (computer) or is available as a web page. Various types of "controllers" manage equipment and portions of the network. "Sensors" provide input data to the controllers.
Aircon recommends using a combination of ON and OFF site Hardware and Software to monitor the operation of the facility. With the Building Automation System, an alarm initiation for abnormal conditions in mechanical and/or electrical equipment shall be sent to the local station and an e-mail notification sent to a remote 24 hour monitoring service that Trinity Energy Innovations Inc. offers as part of Building Energy Management Services. Once the issue has been identified and diagnosed, Trinity's Technicians will convey it to on duty superintendants, managers, and /or contractors in order to take necessary actions for the resolution of the issue. The early diagnosis of above mentioned issues will guaranty a better comfort control for the residents/users and avoid escalation of the initial issue.
Benefits allied with a 24/7 Monitored System
Skilled and knowledgeable Building Operators to remotely Monitor, Operate and Optimize the Building Energy Management System on a Daily Basis.
In the instance of equipment failure a 24 hour a day System Monitoring will allow an immediate remedial action to be started.
24 / 7 Critical Systems Protection through our Control Centre
Daily Checks and Maintenance Required Alarms reported to your office during Business Hours.
On-Request Fax, Mail or E-Mail of Equipment Status Trends and Reports.
By remotely operating equipment, after hours service calls can be reduced.
Scheduled Preventive Maintenance to ensure that system components and operation is verified with onsite service.
All major Equipment is monitored with feedback to ensure that what is being operated is, in fact, operating as commanded.

1260 Journeys End Circle, #21
Newmarket Ontario
L3Y 8Z7
Newmarket 905.853.7155
Toronto 905.887.7359
Fax 905.853.2680