Boiler Replacement & Retrofit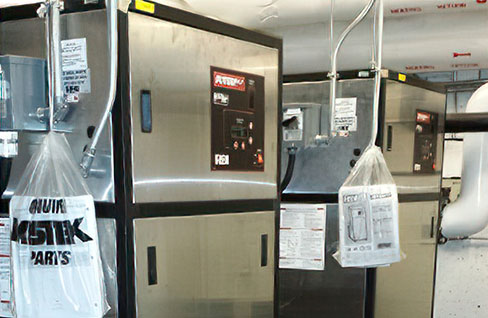 Our expertise in total system design, specifications and Installations allow us to ensure that your new state of the art boiler plant will operate safely and reliably at maximum efficiency, while maintaining maximum life expectancy of equipment with minimal downtime and servicing.
We provide the client with a full boiler replacement proposal outlining the total cost of the project energy savings realized, simple payback and return on investment. We will complete the necessary applications and supporting documents to make sure the project incentives are fully utilized.
We specialize in various boiler applications such as:
Heat pump systems
Hot water and heating systems
Process heating systems
Steam systems
We have serviced and installed boilers in:
High rise buildings
Factories
Medical facilities
Commercial buildings

1260 Journeys End Circle, #21
Newmarket Ontario
L3Y 8Z7
Newmarket 905.853.7155
Toronto 905.887.7359
Fax 905.853.2680